Wohnungsumbau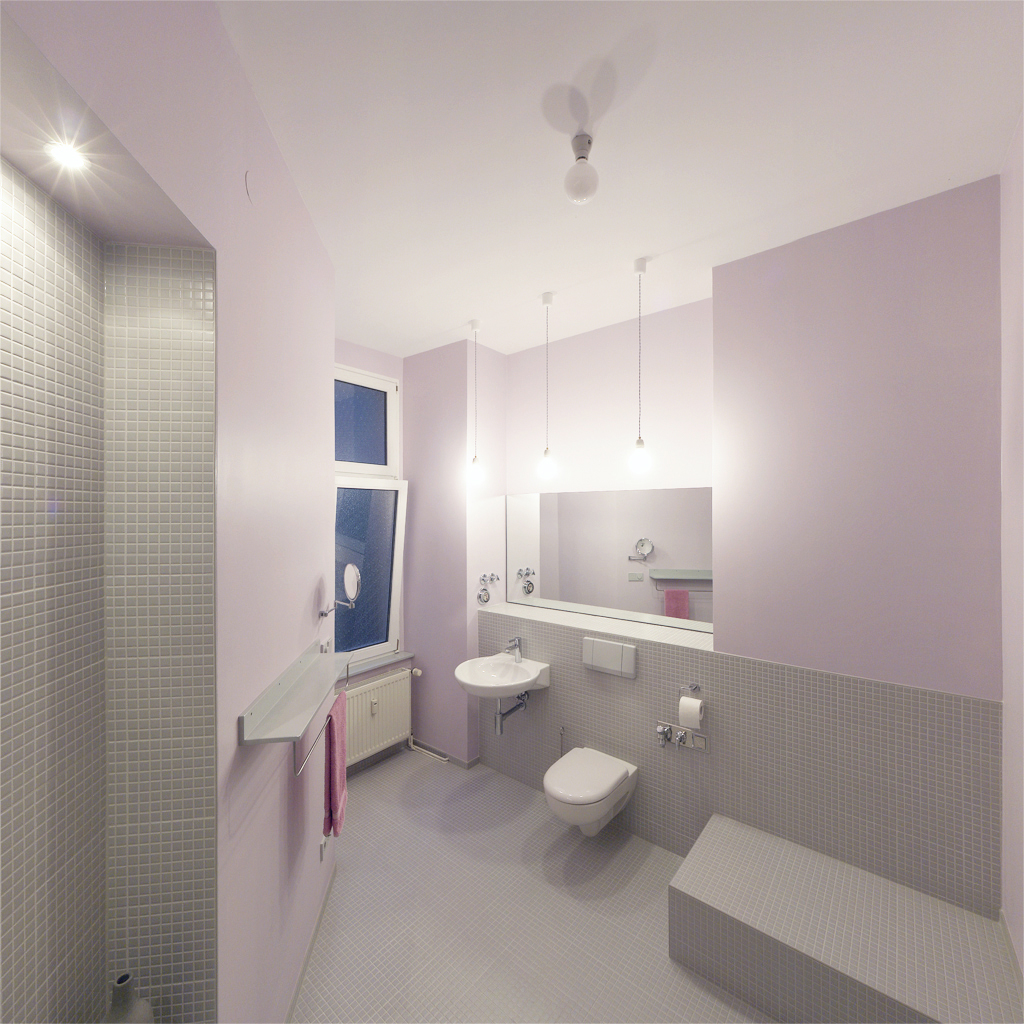 Eine ehemalige Anwaltskanzlei in Berlin-Charlottenburg sollte wieder zu einer Wohnung umgebaut werden. Die besondere Herausforderung dieses Projektes lag neben der Einhaltung eines eng gesteckten Kostenrahmens in der Einbindung von Bad- und Küchenfunktionen in die teils extrem verwinkelten Räumlichkeiten. Im Badezimmer entstand ein großflächiger Duschbereich mit durchlaufendem Boden. Hellgraue Fliesen harmonieren mit den in einem blassen Lavendelfarbton gehaltenen Wänden. In der schmalen Küche wurde das Hellgrau der Schränke mit einem frischen Gelb kombiniert.
Status Fertiggestellt
Kategorie Innenraum
Ort Berlin, Deutschland
Auftraggeber Privat
Entwurf MARS Architekten
Projektteam Tarek Massalme, Philip Rieseberg
Fläche 30m²
Budget 30.000 Euro
Jahr 2008-2009
Leitungsphasen LPH 1-9

This former lawyer's office in Berlin-Charlottenburg was re-converted into an apartment.
Particular challenges of this project were the tight budget and the design of a bathroom and a kitchen within the extremely non-geometrical floor plan. The bathroom is characterised by a vast shower area with a continuous floor. Tiles in light grey blend well with the walls painted in a pale lavender tone. In the narrow kitchen space, the light grey of the new cupboards contrasts with the fresh yellow of the working surface and the opposite wall.
State Completed
Category Interior
Site Berlin, Germany
Client Private
Design MARS Architekten
Design team Tarek Massalme, Philip Rieseberg
Surface 30m²
Budget 30,000 Euro
Year 2008-2009
Phases Phase 1-9