Schulcampus Binnenfeldredder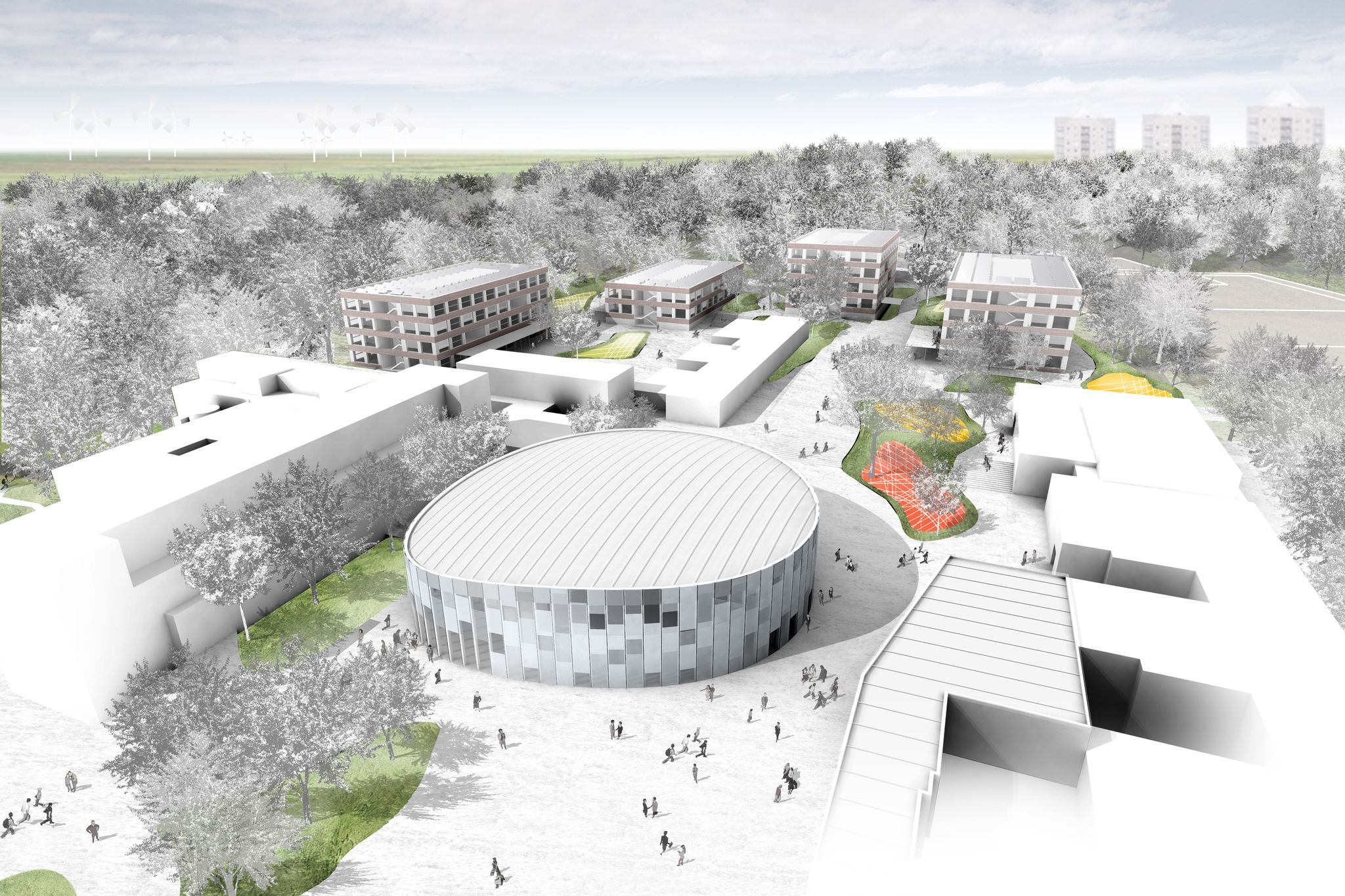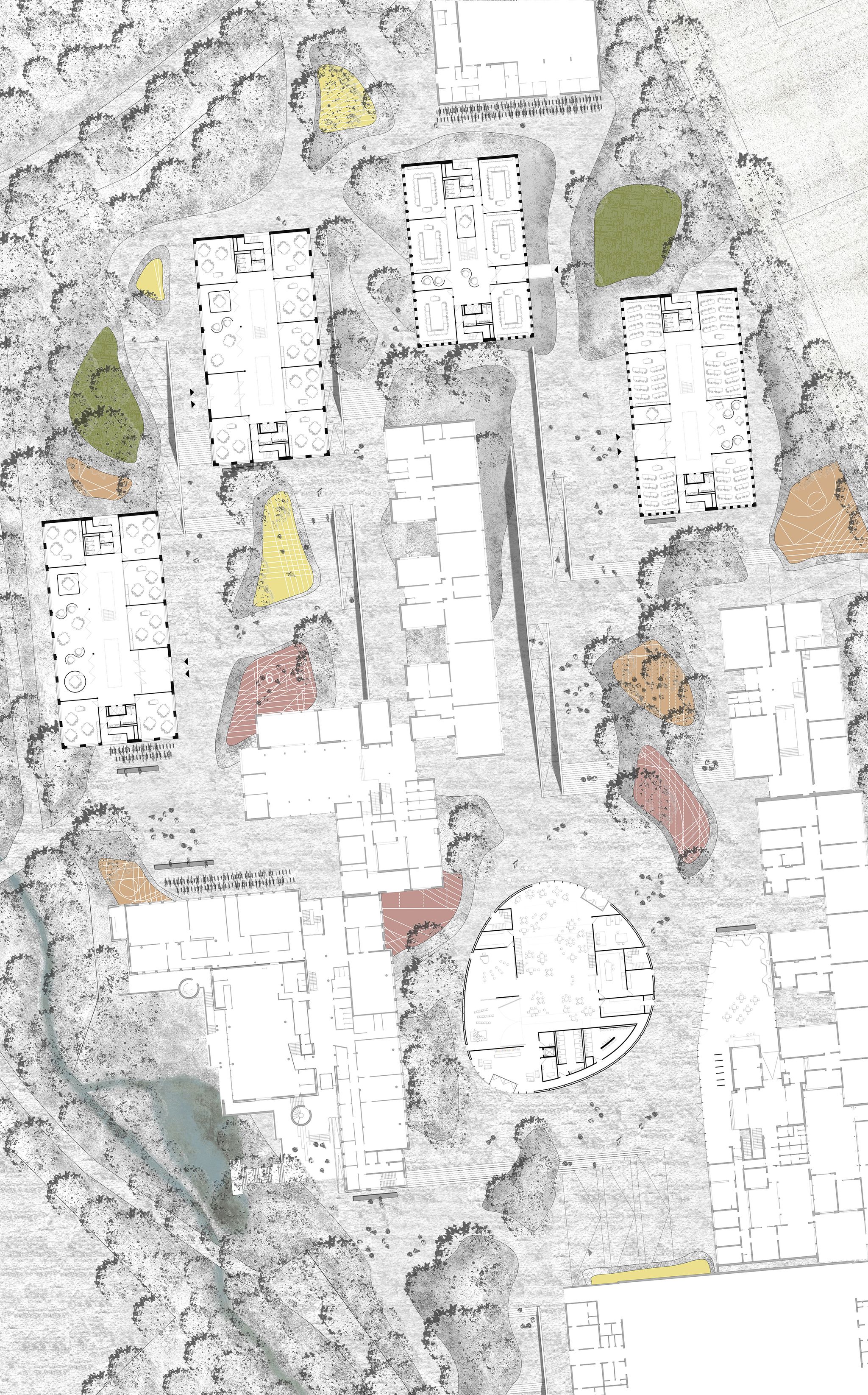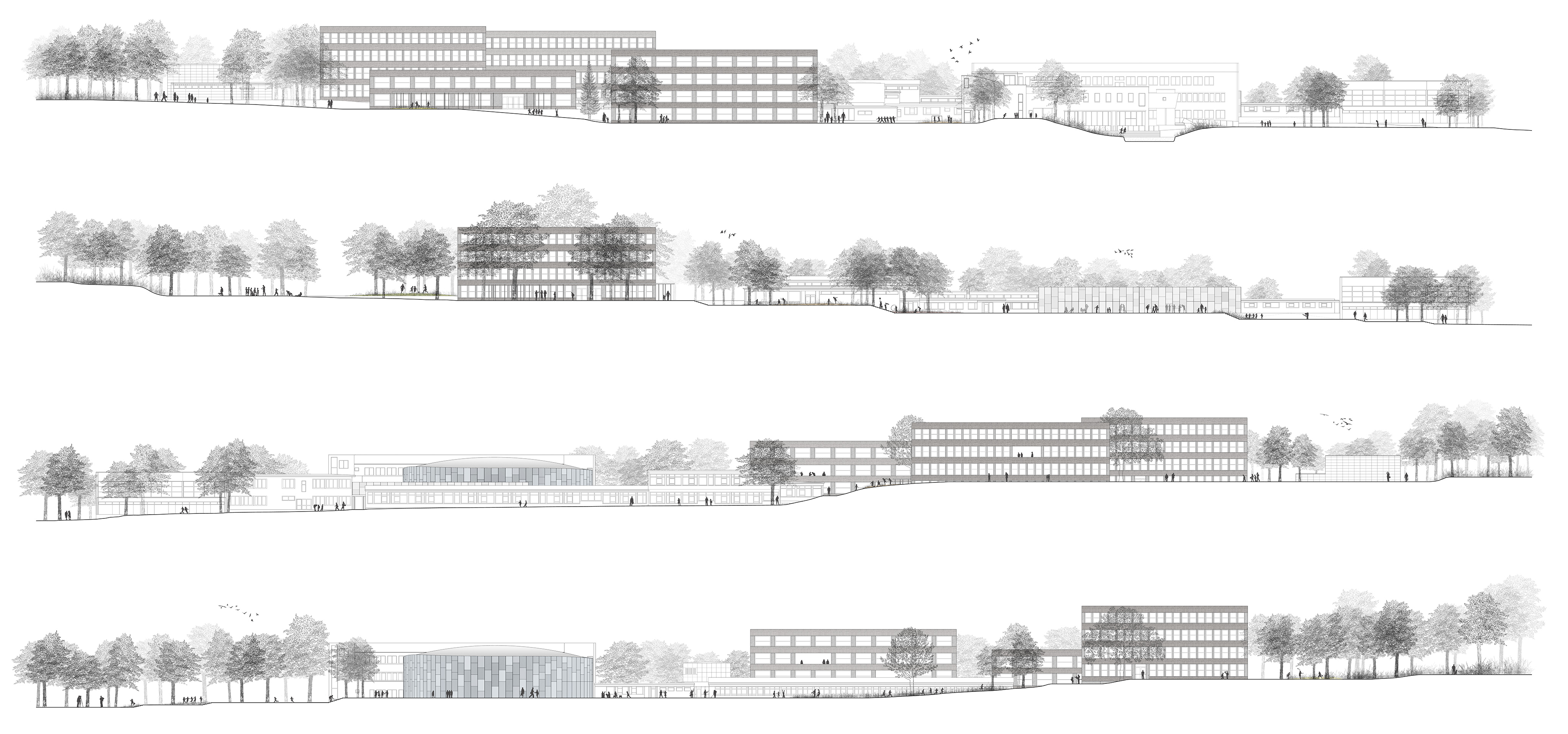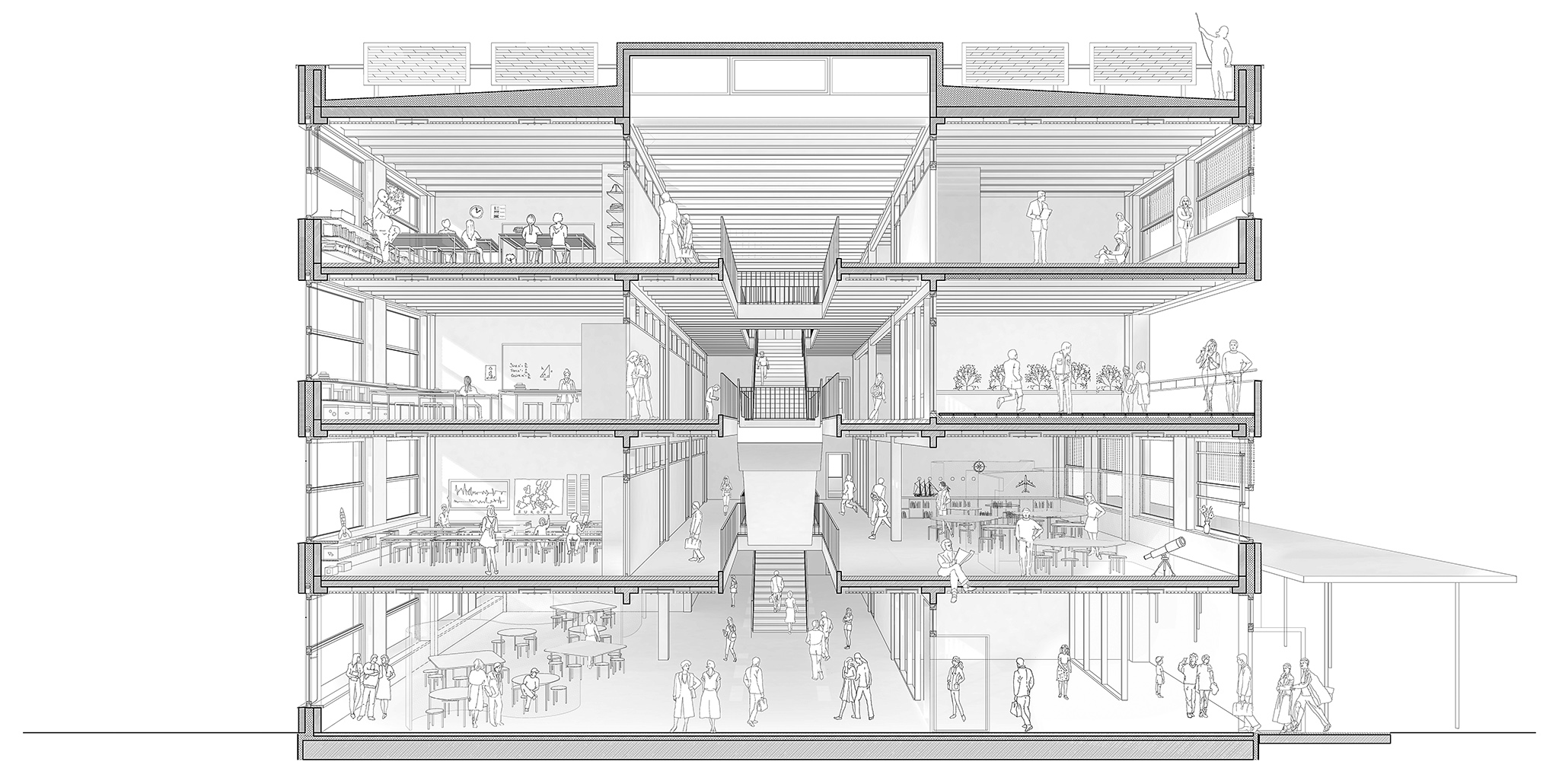 Das Projekt sieht die Erweiterung und die räumliche Neustrukturierung eines Schulcampus für ca. 2.200 Schüler in Hamburg-Binnenfeldredder vor. Der Entwurf umfasst ein zentrales Forumsgebäude sowie den Neubau von 4 Klassenraumgebäuden. Er generiert eine flexible Gebäudetypologie, die neue Lernkonzepte ermöglicht. Die Gebäude sind von unterschiedlicher Größe, und ein Jahrgang wird jeweils auf einer Etage untergebracht.
Kategorie Eingeladener Wettbewerb
Ort Hamburg, Deutschland
Auftraggeber Stadt Hamburg
Entwurf MARS Architekten
Projektteam Tarek Massalme, Philip Rieseberg, Jan-Oliver Kunze, Alessia Pegorin, Louise Patterson, Clémence Boru
Fläche 15.000m² Netto
Budget 20,3 Mio. Euro
Jahr 2012
Leistungsphasen Wettbewerb
Projektbeteiligte Studio Dinnebier (Lichtplanung), TH Treibhaus + Lavaland (Landschaftsarchitektur), TPG Lehmann (Brandschutz), WTM Engineers (Tragwerk), W33 (TGA)
The project aims at the extension and spatial re-organisation of an existing school campus in Hamburg, Germany. The design consists of a central forum building and the construction of 4 new classroom buildings. It creates a flexible building typology which is facilitating new learning concepts. The buildings are different in size, and one age group is organised on one floor of the buildings.
Category Invited competition
Site Hamburg, Germany
Client City of Hamburg
Design MARS Architekten
Design team Tarek Massalme, Philip Rieseberg, Jan-Oliver Kunze, Alessia Pegorin, Louise Patterson, Clémence Boru
Surface 15,000m² net
Budget 20.3M Euro
Year 2012
Phases Competition
Project team Studio Dinnebier (Lichtplanung), TH Treibhaus + Lavaland (Landschaftsarchitektur), TPG Lehmann (Brandschutz), WTM Engineers (Tragwerk), W33 (TGA)