Mietshaus Boyenstraße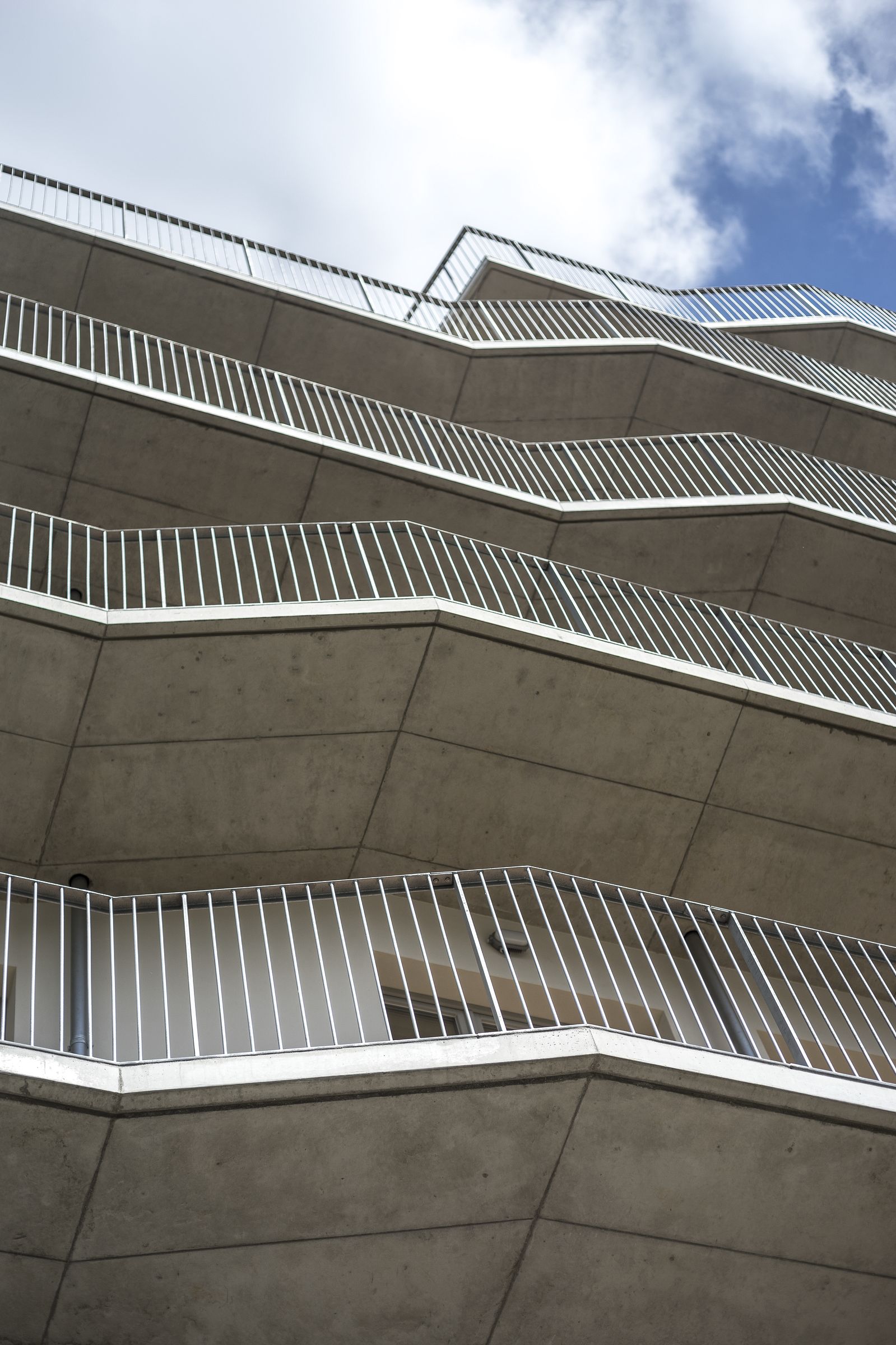 Das Mietshaus befindet sich in einer von Neubauten geprägten Straße in zentraler Lage des Innenstadtbezirkes Berlin-Mitte. Mit seiner repräsentativen Straßen- und reduzierten Hoffassade greift es das Fassadenthema des historischen Berliner Mietshauses auf. Das achtgeschossige Gebäude hat pro Etage eine einzelne Wohneinheit von 110m².
Das Gebäude wurde im Sinne der Nachhaltigkeit und gemäß des prognostizierten Energiestandards der EnEv 2016 konzipiert und realisiert. Ziel war es, einen geringen Energieverbrauch mit technischen low-tech Strategien sowie mit dauerhaften Materialien für Dämmstoffe zu kombinieren, ohne die gängigen Kunst- und Faserstoffe zu verwenden.
Status Fertiggestellt
Kategorie Neubau
Ort Berlin-Mitte, Deutschland
Auftraggeber Privat
Entwurf MARS Architekten mit Ebert + Hallwachs
Projektteam Tarek Massalme, Philip Rieseberg, Jan-Oliver Kunze, Margherita Bilato, Louise Patterson, Marcin Szczodry, Clémence Boru
Fläche 1.324 m² NF
Budget 2,3 Mio. Euro
Jahr 2012-2014
Leistungsphasen LPH 1-5
Projektbeteiligte ISM Ingenieurbüro Scholz & Minde GmbH (Lüftungskonzept), Janowski & Co. Beratende Ingenieure (TGA), Lossen Ingenieure (Tragwerk)
Fotos Jan-Oliver Kunze
The apartment building is located in the inner-city district of Berlin-Mitte, within a street that is characterised by many new constructions. Having two different façades, the house reinterprets the typology of the traditional Berlin "Mietshaus" with a representative street façade and a reduced courtyard façade. The eight-floor building provides one single apartment unit of 110m² on each floor.
The building was conceived as long-term sustainable and therefore realised according to the future energy standards of EnEv 2016. The aim was to combine a low energy-consumption with low-tech strategies and durable materials for insulation, avoiding commonly used plastic and fibre materials.
State Realised
Category New build
Site Berlin-Mitte, Germany
Client Private
Design MARS Architekten with Ebert + Hallwachs
Design team Tarek Massalme, Philip Rieseberg, Jan-Oliver Kunze, Margherita Bilato, Louise Patterson, Marcin Szczodry, Clémence Boru
Surface 1,324 m² NFA
Budget 2.3M Euro
Year 2012-2014
Phases Phase 1-5
Project team ISM Ingenieurbüro Scholz & Minde GmbH (ventilation concept), Janowski & Co. Beratende Ingenieure ( HVAC), Lossen Ingenieure (structure)
Photos Jan-Oliver Kunze