Fassadenwettbewerb, Bad Kissingen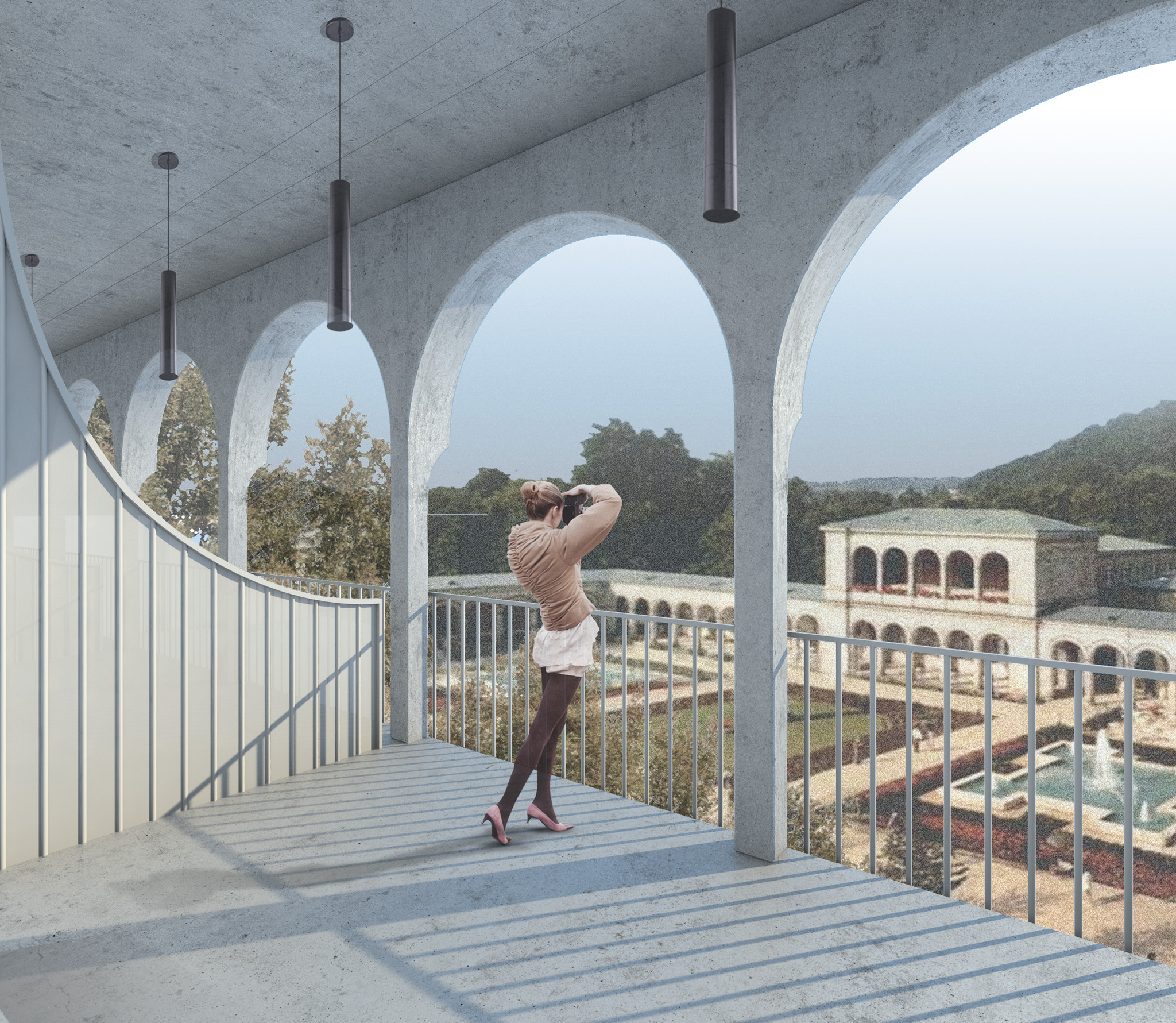 Wettbewerbsbeitrag für die Fassade des Neubaus des Kurparkresorts in Bad Kissingen, Bayern. Das Grundstück liegt im Kernbereich des Kurgebiets
der Stadt Bad Kissingen unmittelbar gegenüber dem historischen Arkadenbau und vis-à-vis des für die Stadt bedeutenden Maxbrunnens.


Titel Fassadenwettbewerb Neubau Kurparkresort, Bad Kissingen
Status Fertiggestellt (Abschnitt 1-3)
Kategorie Eingeladener Wettbewerb
Ort Bad Kissingen, Deutschland
Auftraggeber Privat
Entwurf MARS Architekten
Projektteam Thies Milke, Alexander Brauer, Timo Dötzer, Luciano Bernardi, Claudia Redweik
Jahr 2020
Competition entry for the facade of the new spa hotel in Bad Kissingen, Bavaria. The site is located in the centre of the spa area of Bad Kissingen
right oposite the historic monuments and the important Max fountain.
Title Facade competition Spa Hotel, Bad Kissingen
Category Invited competition
Site Bad Kissingen, Germany
Client Private
Design MARS Architekten
Design team Thies Milke, Alexander Brauer, Timo Dötzer, Luciano Bernardi, Claudia Redweik
Year 2020