Denkmalgeschützte Glasfabrik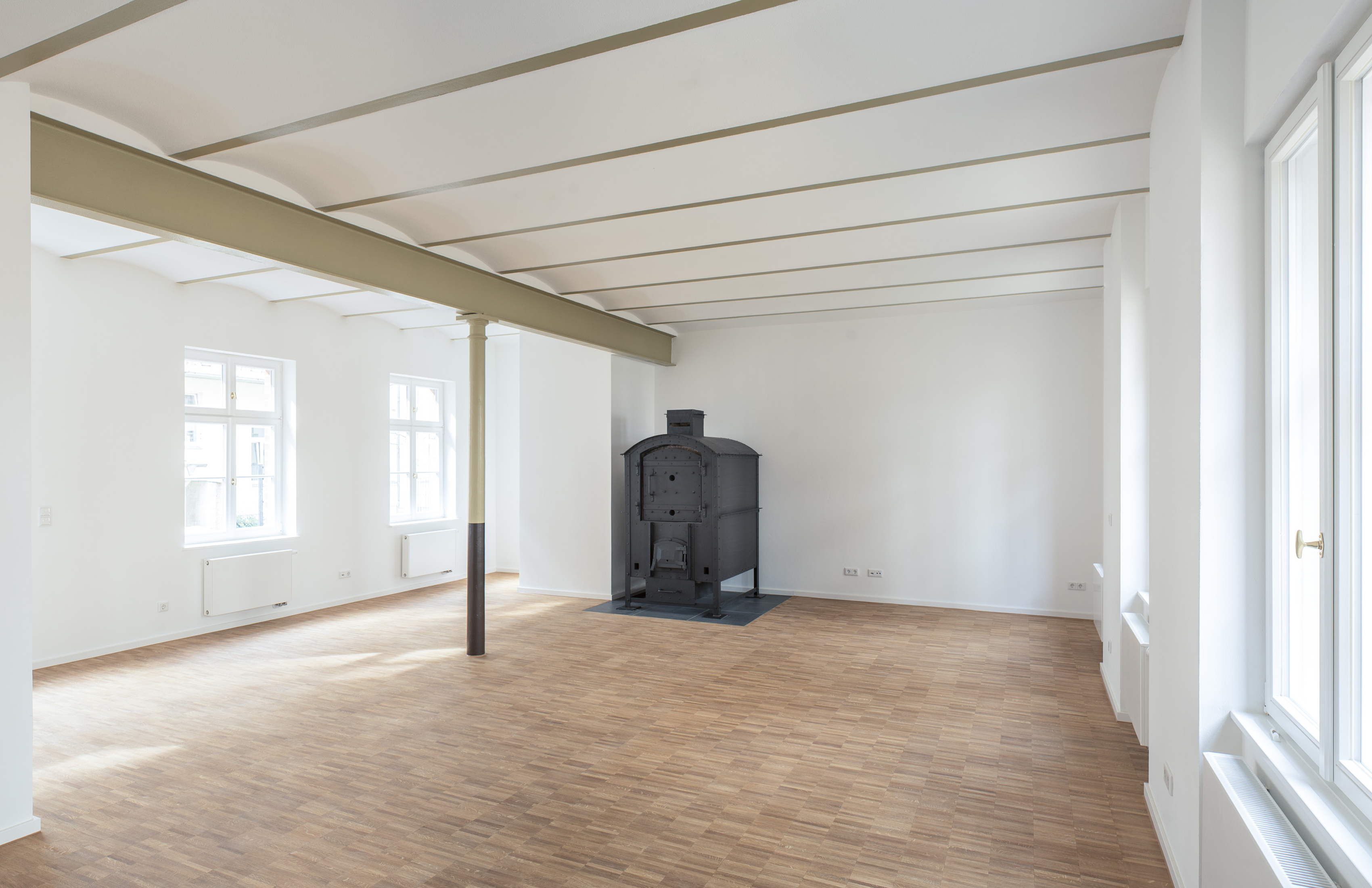 Das ehemalige Produktionsgebäude der Bleiglasfabrik Stokinger wird im Zeitraum 2015 bis 2016 zu einem Wohn- und Ateliergebäude umgenutzt. Das Gebäude ist inklusive der noch erhaltenen Brennöfen als Einzeldenkmal in die Denkmalliste des Bundeslandes Sachsen eingetragen. Die Sanierung umfasst eine komplette Trockenlegung, die denkmalgerechte Wiederherstellung der Außenhülle und eine behutsame Neugestaltung der Innenräume.

Das Projekt wurde am 07.11.2018 mit dem Hieronymus-Lotter-Preis für Denkmalpflege 2018 ausgezeichnet.

Status Fertiggestellt
Kategorie Sanierung, Umnutzung
Ort Leipzig, Deutschland
Auftraggeber Privat
Entwurf MARS Architekten
Projektteam Philip Rieseberg, Simon Schlinkmann, Julian Sillem, Juliette Saloux, Elena Coneva
Fläche 140m²
Budget 650.000 Euro
Jahr 2015-2017
Leistungsphasen LPH 1-8
Fotos Jan-Oliver Kunze, Philip Rieseberg

In the period from 2015 to 2016, the former production building of the Stokinger lead glass factory is going to be converted into a residential and studio building. The construction, including the existing furnaces, is listed as a singular monument in the monument register of Land Sachsen. The renovation comprises a complete drainage, the renovation of the exterior wrapping according to monument protection, and a careful re-modelling of the interior spaces.

The project received the Hieronymus-Lotter-Award for conservation 2018 issued by the cultural fund of the city of Leipzig.
State Completed
Category Renovation, conversion
Site Leipzig, Deutschland
Client Private
Design MARS Architekten
Design team Philip Rieseberg, Simon Schlinkmann, Julian Sillem, Juliette Saloux, Elena Coneva
Surface 140m²
Budget 650,000 Euro
Year 2015-2017
Phases 1-8
Photos Jan-Oliver Kunze, Philip Rieseberg