Dachgeschoss Berlin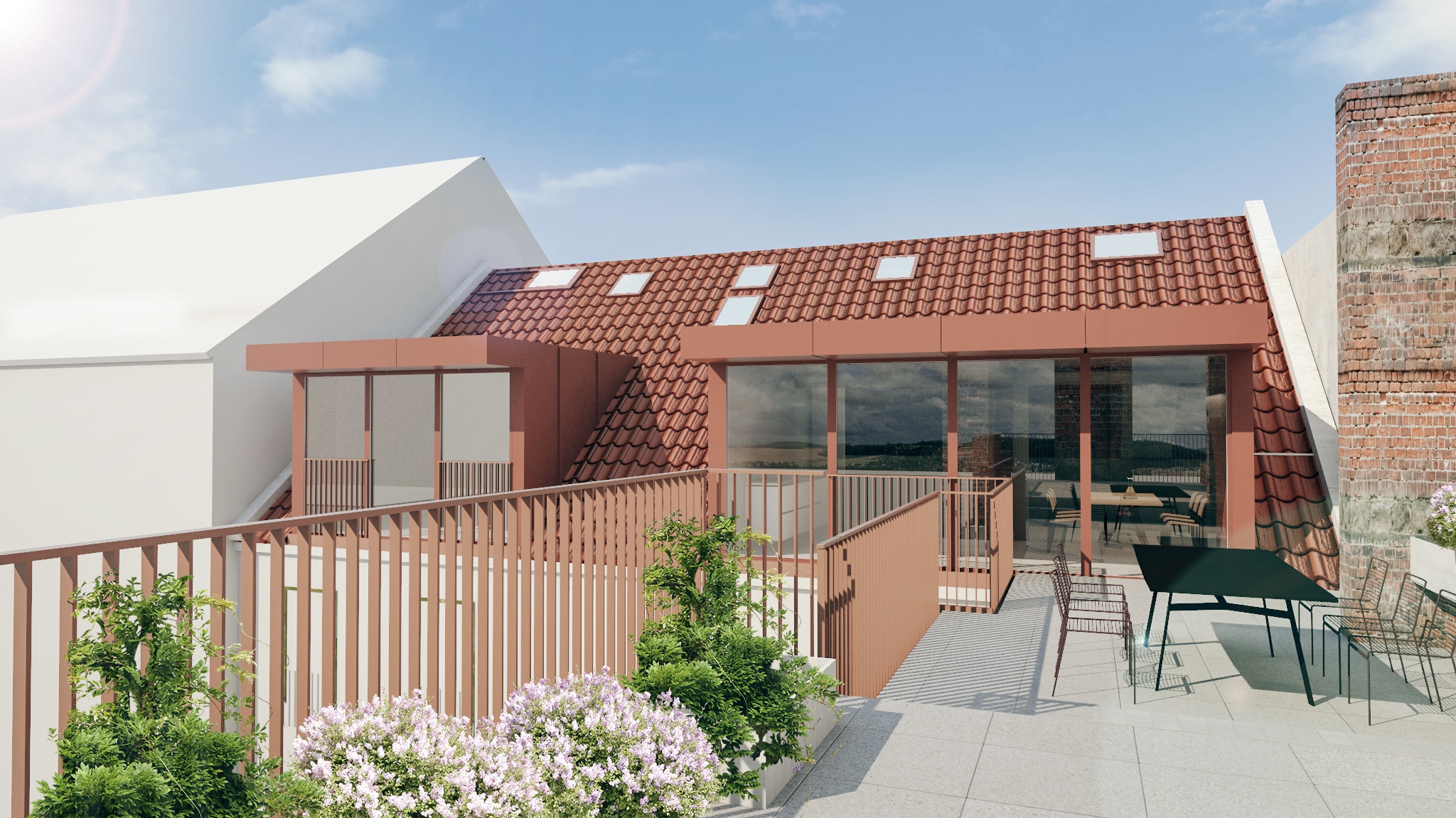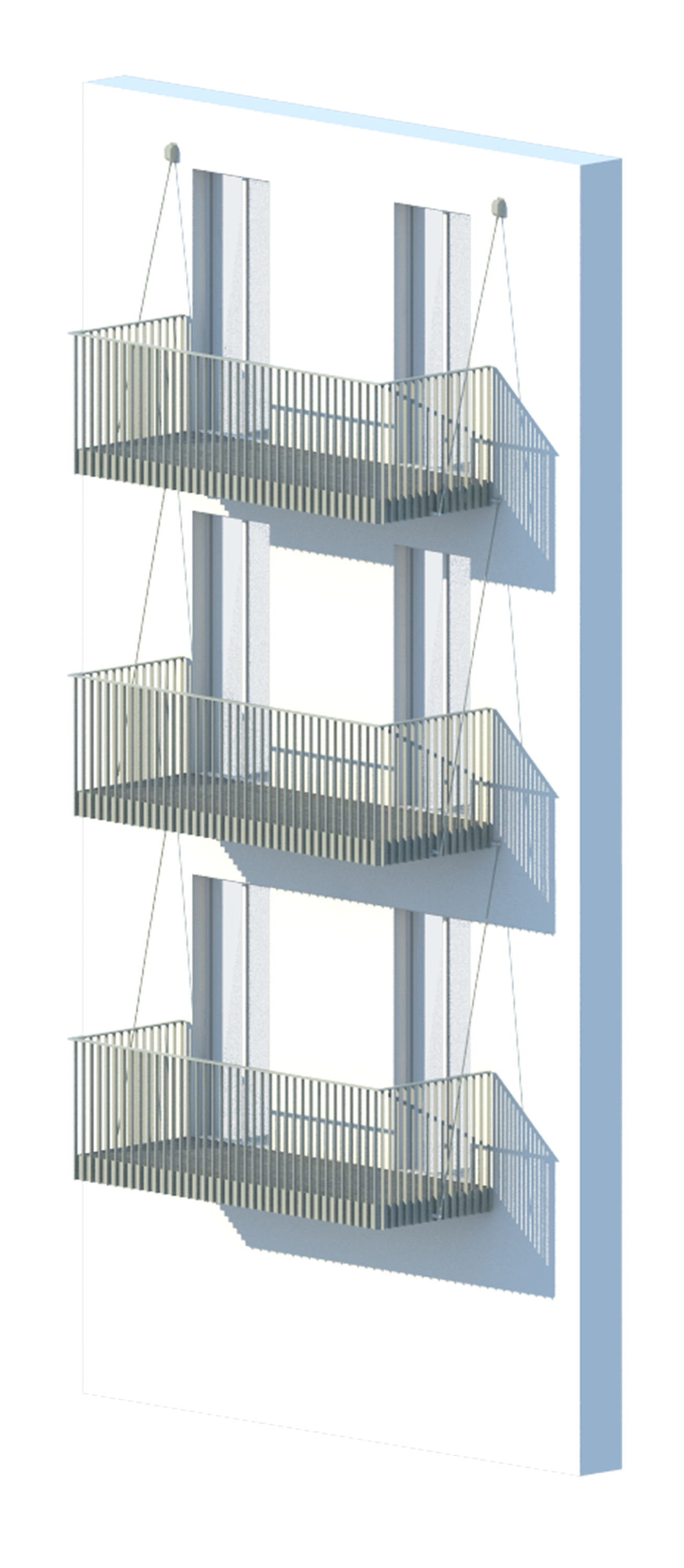 Das Wohngebäude in Berlin Kreuzberg soll um eine große Wohnung im Dachgeschoss erweitert werden.
Eine großzügige Dachterrasse verbindet das Vorderhaus mit dem gewerblich genutzten Hinterhaus. Hier sollen großzügige neue Büroflächen entstehen. Die Fassade wird mit neuen Balkonen ergänzt.
Im Inneren des Gebäudes werden Gewerbeeinheiten saniert und neue Wohnräume geschaffen.


Status Abgeschlossen
Kategorie Neubau, Sanierung
Ort Berlin-Kreuzberg, Deutschland
Auftraggeber Privat
Entwurf MARS Architekten
Projektteam Philip Rieseberg, Tarek Massalme, Jan-Oliver Kunze, Marian Jobke, Marc Wendland, Ilina Blagoeva, Yu Kamijo, Bob Dajun Li, Mateusz Kiercz
Fläche /
Budget 1,4 Mio Euro
Jahr 2015-2017
Leistungsphasen LPH 1-7
Projektbeteiligte Dipl.-Ing. Peter Westphal (Tragwerk), HHP (Brandschutz)

The existing apartment building will be extended by a new penthouse apartment. A large rooftop terrace extends via the former industrial backyard building. Here new office spaces will be added. A series of suspended balconies will be added to the facade of the building. Existing office units will be renovated. Apartment will be refurbished.
State Completed
Category New build, renovation
Site Berlin-Kreuzberg, Germany
Client Private
Design MARS Architekten
Design team Philip Rieseberg, Tarek Massalme, Jan-Oliver Kunze, Marian Jobke, Marc Wendland, Ilina Blagoeva, Yu Kamijo, Bob Dajun Li, Mateusz Kiercz
Surface /
Budget 1.4 Mio Euro
Year 2015-2017
Phases Phase 1-7
Project team Dipl.-Ing. Peter Westphal (structure), HHP (fire protection)