3 Dachgeschosswohnungen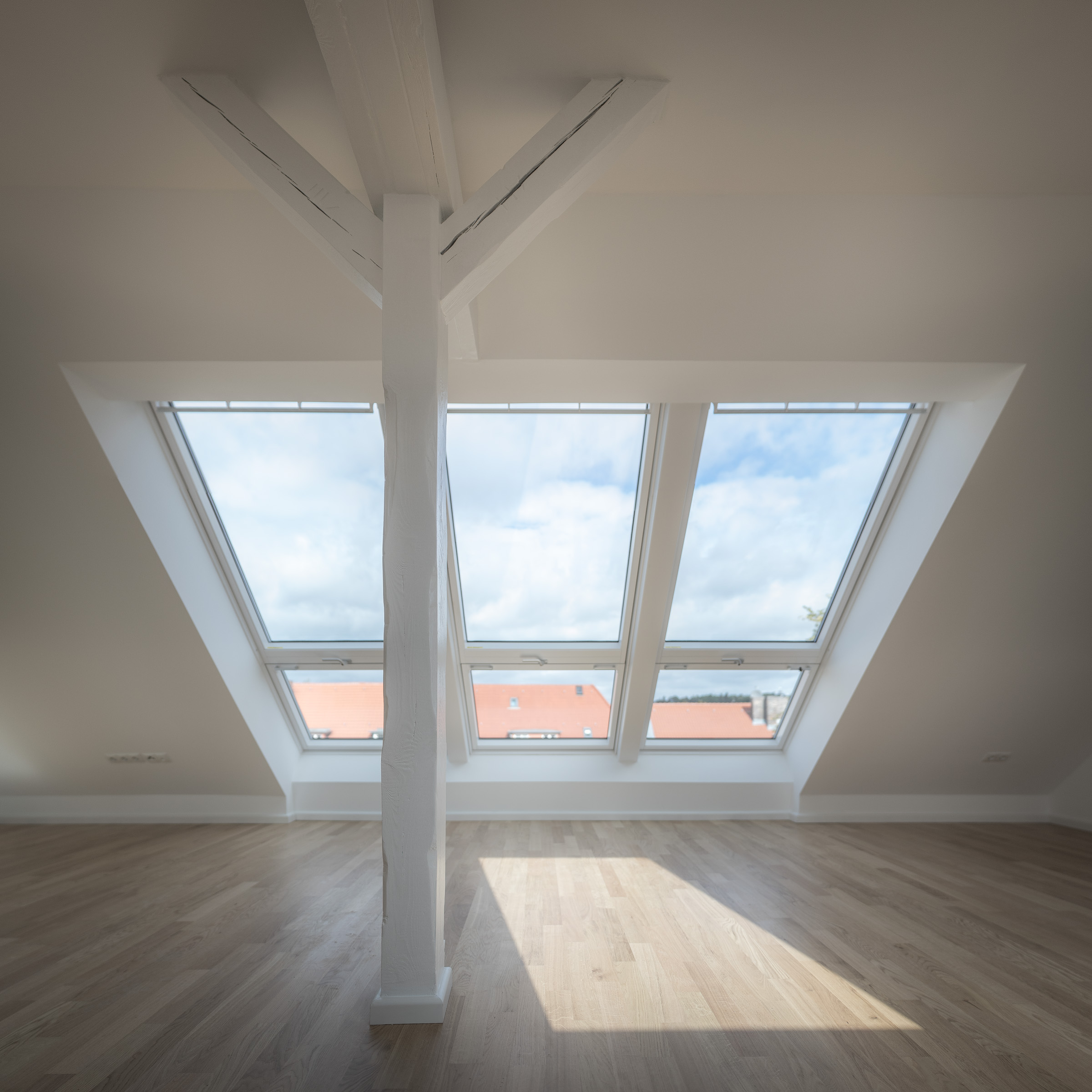 Das Wohngebäude wurde durch MARS Architekten im Jahr 2014 zu einem KfW-Effizienzhaus 115 (gem. EnEV 2014) modernisiert. Im Anschluss an diese Sanierung werden mehrere bis dato ungenutzte Dachräume und Waschküchen zu neuen Wohnungen ausgebaut.

Status Abgeschlossen
Kategorie Sanierung, Innenraum
Ort Berlin-Steglitz, Deutschland
Auftraggeber Privat
Entwurf MARS Architekten
Projektteam Philip Rieseberg, Blanka Hrastnik, Julian Sillem, Eugenia Assimakopoulou
Fläche 250m² NF
Budget 210.000 Euro
Jahr 2015-2016
Leistungsphasen LPH 1-8
Projektbeteiligte Dipl.-Ing. Peter Westphal (Tragwerk), Brandkontrolle Andreas Flock (Brandschutz)
Fotos Jan-Oliver Kunze
In 2014, the apartment building was modernised and converted into a KfW-Effizienzhaus 115 (according to EnEV 2014) by MARS Architekten. In a further project phase, existing unused surfaces in the former attic are converted into 3 new apartments.
State Completed
Category Renovation, Interior
Site Berlin-Steglitz, Germany
Client Private
Design MARS Architekten
Design team Philip Rieseberg, Blanka Hrastnik, Julian Sillem, Eugenia Assimakopoulou
Surface 250m² UFA
Budget 210,000 Euro
Year 2015-2016
Phases Phase 1-8
Project team Dipl.-Ing. Peter Westphal (structure), Brandkontrolle Andreas Flock (fire protection)
Photos Jan-Oliver Kunze